About Us
C & S SOFTWARE SOLUTIONS SDN BHD established at year 2006 which has been in market more than 10 years with a range of products in civil engineering. It has more than 20 years software development experience.
Products such as Zeon Earth(3D Earthworks), core MSMA Suite(Digital edition of MSMA 2nd edition manual), Zeon Brics(Earthworks in Bricscad), xSection(Cross section) and Terrain Viewer(Terrain) are fifth generation products. Earth+(Earthworks), Aquator(Water supply), Drain+(Drainage), Sewer+(Sewerage) and Storm+(Urban Stormwater) are the main Fourth generation of products. These products have been widely use in Malaysia by civil and structural engineers. It also covered countries such as Brunei and Vietnam.

We are strongly depend on knowledge, we believe that knowledge will create unlimited power in software for engineering. Consistance learning with creativity will lead to better engineering software.
Programming languages used are VB.NET, C#, C++, Java, HTML and VBA. We will use any language to meet our development needs.
---
Our main team
Meet the C & S Software Solutions Sdn Bhd Team
Our core values guide us to always deliver exceptional results to our clients. We're a sincere company with a straightforward vision, hard at developing software to help out civil and structural engineers
Our R&D team is special because we all are ENGINEERS!
That being said, we present you the main people who make C & S Software Solutions Sdn Bhd tick.
...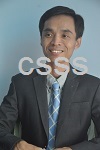 Chee is technical director(Developer) of company. He is the founder of C & S Software Solutions Sdn Bhd.
He is truly a rare bred of a civil engineer who has combined good technical knowledge with great programming skill to produce many leading edge software in civil engineering. He is key brain of company; also is the developer and brain behind the highly successful Infravera suite of software for Earthworks, Urban Stormwater Design, Aquator for Water Reticulation, Drain Network and Analysis, and Sewer Network and Analysis. His software are known not only for their user friendliness, but also for their technical accuracies compared to others in the market.
Chee Shai Choon

Ir Chong is a technical advisor and professional engineer of our group. He is the founder of Aries Engineering Consultant established in 2011. Aries Engineering Consultant is also our project consultant, where we can have good collaboration. He is an aggressive, innovative and helpful engineer. With his expertise of more than 18 years in civil and structural engineering consultancy, he has received a good recognition in public especially in the region of Negeri Sembilan, Malaysia. He has been actively involved in the reputable developers such as EcoWorld, Matrix Concept Group, Sunrise MCL Land Sdn Bhd and GUH Properties Sdn Bhd. He is also actively involved in social service and he is currently the Chairman of Jawatankuasa Pembinaan Chan Wa II and Vice Chairman of Technological Association of Malaysia, Negeri Sembilan Branch. He has contributed significantly in our software development which covers the design experience especially in the practicality of construction in engineering. He is always sharing his experience with us to further enhance our software.

Ir Chong Chee Yen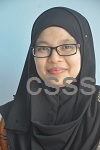 Norazimah is a senior R&D engineer where she is barely special in which she is a lady engineer who venture into IT world with great knowledge in civil engineering. She is a person who willing to learn and challenge any new task that given. With her special character in patient and passion in IT with engineering, she has been completed some IT engineering products by herself with guidance of Engr. Chee.
Her persistent on keep on learning character especially in MSMA, in which lead her to complete one of products such as xStorm; This product has been successfully created and receive great responds in Malaysia.
At present, she is working on another new product which the code name is called "Challenger".
Norazimah Bt Azmi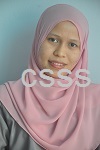 Mariahti has master degree in our related field; where currently she is our R&D engineer, she is assisting our team in developing civil and structural engineering products. She is interested in hydrology and hydraulic engineering. She is young but also has similar personality as per Engr.Norazimah such as willing to learn and challenge with any new task that given. She will do her best to achieve such tasks.
By the way, she also another person where she is willing venture into the world of IT for engineering. With her constant learning and not afraid of failure, she also manage to success and created some of our IT engineering products. One of her successful product is XSection.
Now, she is given with new engineering task which the code name is called "Solver".
Mariahti Bte Berahim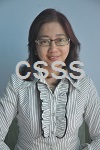 Angel Chai is our administration manager who assists on our company management daily works. Her task is to provide strong support on staffs' motivations and trainings. She always want to ensure all staffs can has good spirit on teamwork. She is one of our strong team members who lead our company move toward right path to meet our vision.
Angel Chai